Europe has been always considered a tea continent with well-established traditions and customs. The United Kingdom is still known for its devotion to tea but this cannot be said about the other European countries. At all events, there are numerous coffee brands available in Europe and countries which stand apart the others in coffee production, especially, Germany along with France, Italy and Denmark.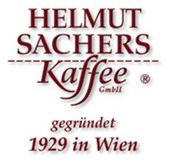 Helmut Sachers
The company was founded in 1929 by Karl Sachers. After some failures, the company finally found its niche on the world coffee market and is currently one of the most popular Austrian coffee brands.

Julius Meinl
Coffee company was founded in Vienna in 1862 as a specialty coffee shop initially selling green and soon after that roasted coffee beans. Some time later when the freshly roasted coffee became popular in Europe, Mr. Meinl opened a modern roasting factory. The company has experienced a successful grow and in 1939 it has already possessed over 1,000 company and franchise stores. The coffees produced here vary from whole beans to the ground ones, instant and soft coffee pods.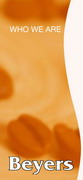 Beyers coffee
The history of this coffee company began in 1880 when Karel Beyer Sr. purchases De Shutter coffee roasting company situated in the Antwerp and after almost 80 years, in 1957 the enterprise is officially called Beyers Koffie NV.They were first to set the first vacuum packaging machine in Belgium and also the pioneers working with Italian coffeemakers suppliers. The brands created by Beyers are well-known to the whole Europe and beyond its borders, as well. These are: Cafe D'Anvers, Fort, Kimbo.

Jacqmotte
The coffee brand founded in 1828 by Henri Jacqmotte in Brussels, Belgium. At the beginning the coffee was packaged in metallic boxes with a special signature. A little later the tins are changed with paper bags – to follow the fashion of that time. Now the company produces all kind of packing in order to satisfy its customers' needs and sell its ground coffee, coffee blends and even coffee pads.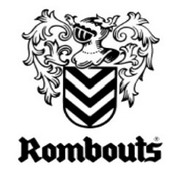 Rombouts coffee & filters
This is another Belgian based company founded in 1896, Antwerp by Frans Rombouts. The Belgian started his company success from lending a roasting device in order to roast coffee beans by himself.
The company entered the UK market in 1964 and soon became very popular there thus creating itself an image of successful coffee brand of an international significance.

Whittard of Chelsea
The company has been established by Walter Whittard in 1886, Chelsea, Britain as coffee and tea store. Their products are brought to the country from all over the world in order to blend and roast (coffee) on the premises.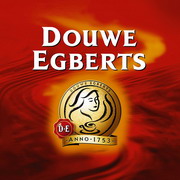 Douwe Egberts
Egbert Douwes and his wife Akke Thijsses started a small business in 1753 in The Netherlands opening a small shop where a wide range of goods was sold – from coffee to tea and tobacco, to sugar and various cereals. The company's logo is based on their seal used earlier and in 1925 it is stamped on their coffee packaging for the first time. In 1978 the rand is affiliated to the Sara Lee Corporation.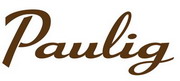 Paulig
Is a Finnish coffee brand established in 1876 by Gustav Paulig. This was and still is a family owned enterprise which is engaged both in coffee production coffee and hot chocolate products sale.

Maison du Cafe
The brand (the society under this name, to be precise) is created in 1923 by two brothers – Della Valle in Paris where they also open two offices for sampling coffee made by the espresso machines. A little later the brand name is purchased by UFIMA and in 1977 it is acquired by the Netherlandian group Douwe Egberts. Today there are several products produced under the Maison du Cafe brand which are the following: L'Or, Brazil, Arome & Caractere, ma Tardition and Senseo.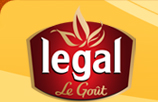 Legal Le Gout Cafe des Chefs
This is one of the first French coffee roasting companies founded 150 years ago. Its products are exported to Russia, China, Finland, Africa, the French overseas territories and the Middle East. The company produces the following coffee brands: 1851 Grand Arabica, Cafe Bistrot, Cubana Cafe, Matin d'Arome, Prestige and Tradition and some others.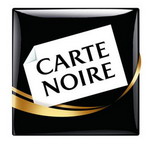 Carte Noire
Is one of the most popular French coffees created by in 1978 by Rene Monnier. From the very start, the name and the packaging have appealed for luxury and wealth. It enjoys a huge popularity in such countries as the United Kingdom, France, Ireland, and Russia. It has been acquired by the Kraft Foods Inc. – the largest North American food corporation.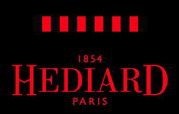 Hediard
The trademark was created by Ferdinand Hediard in 1854 who opened his first shop in Notre Dame de Lorette str., Paris selling there spices and colonies counter. In 1935, after Hediard's death, the business passes to his grand children who invented the gift composition section. Soon they started roasting, packing and selling coffee as well.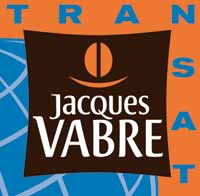 Jacques Vabre
The coffee brand possesses the name of Jacques Vabre who inherited the coffee business from his father-in-law. Though this coffee mark took its root in France, it is currently acquired by the Kraft Foods Inc. – is the largest confectionary, food, and beverage company headquartered in the United States. The company is also known for its regular participation in yacht racing.
Jacobs Kaffee
A Germany - based coffee brand acquired by the Krafts Food Inc. Its history started in 1895 when Iohann Jacobs decided to settle a coffee producing business. However only in 1970 under the conduction of Klaus Johann Jacobs the company began merging with other brands such as the Swiss chocolate company Interfood in 1982 to form Jacobs Suchard, and purchased the American Brach's Candy in 1987, among other purchases. In 1990 the company was sold to the Kraft Foods Inc., except the Jacobs Suchard brand.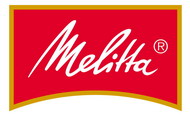 Melitta
This is another coffee, filters and coffee makers producing company based in Germany and possessing a lot of branches in other countries. The brand's founder, Melitta Bentz, was a simple German housewife who has invented the paper filter which was later patented.


Eilles and Idee
The coffee brands are in the possession of J.J.Darboven company. The enterprise began its activity in 1866 in the capacity of roasted coffee supplier to German families which were more used to the green coffee beans. One of the greatest company's achievements is the invention of a reduced acid coffee under the brand name Idee – known as the famous stomach friendly. And the Eilles brand is known as a gourmet coffee and the royal choice.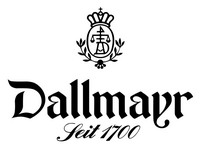 Dallmayr
The company's history numbers more than three centuries of existence; it was started as a small grocery shop and with time it expanded into a large coffee holding which main product is considered the Prodomo coffee.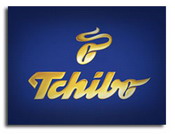 Tchibo
This is the biggest German based coffee shops and cafes; it is also known for its clothing household items, electronics and electrical appliances production. However the company started as a coffee roasting store in 1949, Hamburg and was founded by Carl Tchilling-Hiryan and Max Herz. They were the inventors of the products delivery to customers by mail which, for sure, was a revolutionary idea and had a great influence upon commerce, in general. The brand name is the abbreviation of the Tchilling name and Bohnen (which means coffee beans in German).

Eduscho
The company was founded in Bremen, in 1924 by Eduard Schopf and was a serious rival to the Tchibo brand. However the latter bought it in 1997 and Eduscho is sold under the Tchibo logo since then.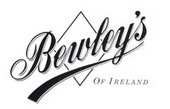 Bewleys
The history of this brand has a kind of piratic roots. In 1835 Samuel Bewley and his son Charles decided to make a trip to China and purchase coffee so that it could be sold in Ireland. The trip ended successfully and even brought the family a significant fortune. After some period of tea selling only, the family decided to introduce coffee on the Irish market as well which, too, turned out to be a successful business.

Illy
Coffee is an Italian coffee brand founded by Francesco Illy in 1933, in Trieste, Italy. Its family business started as many others – as a coffee and cocoa shop (after a while he sold only coffee). Senior Illy is also well known for inventing the prototype of the first espresso machine. Now it is an international coffee producing company selling its products to circa 131 countires.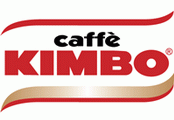 Kimbo
This successful story began in 1950's in Naples where a small coffee roasting facility has been established. In the sixties when a new coffee packaging – the tins – appeared, the owners understood the benefit of this packing and started sell their coffee in cans creating the company's brand Cafe Do Brasil. Kimbo is one of the products of Cafe Do Brasil which along with Caffe Kose are in great favor on the Italian market and beyond Italy's borders as well.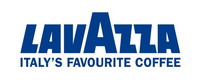 LavAzza
Another famous coffee brand based in Italy and is invented by Luigi Lavazza in 1895, Turin as a small grocery store.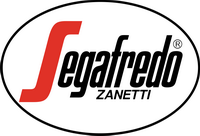 Segafredo Zanetti
The brand was established by Massimo Zanetti – the owner and founder of the famous Massimo Zanetti Beverage Group. He created the Segafredo brand to be sold on the Italian market first and then launched it to the international commercial field.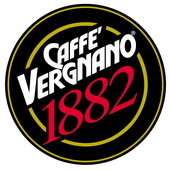 Vergnano
Another Italian family-owned business established by Domenico Vergnano in 1882 in Chieri, Turin as a small grocery hop. But soon after its opening the store began specializing in coffee roasting and selling which appeared to be Vergnano's true mission.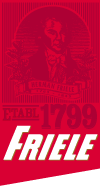 Friele
The history of this Norwegian brand dates back 1799 when the sea captain Herman Friele decides to settle down and open its own business – a small grocery store which soon expanded to a large establishment. It happened not earlier than in 1966 when the company focused on coffee production only.

Buondi
The brand of this famous Portuguese coffee has been created by Montarroio Coffee Company in 1986 and shortly after it was acquired by Nestle in 1993. It is roasted and packed in Porto, Portugal.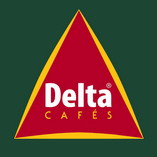 Delta
This Portuguese coffee brand is a property of Nabeiro Delta Group and was founded by Rui Nabeiro in 1961 in Campo Maior, Alentejo. At first this was a small warehouse where coffee was roasted. However in 1980's the company reorganized its structure becoming larger and owing 22 affiliates already.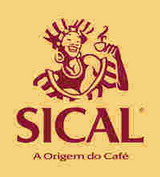 Sical
Sical coffee brand was created by Vicente Peres as a roasting facility in 1956 in Porto. Since then it has undergone significant changes becoming one of the most popular coffees of Portugal. In 1987 the brand was acquired by Nestle.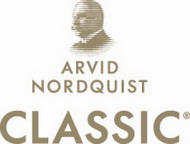 Arvid Nordquist
At first a small store fulfilling its customers' needs with delicatessen, coffee and wines, the shop opened in 1884 in Stockholm, Sweden by the founder Arvid Nordquist soon became one of the largest food and beverage supplying location in the whole Baltic region.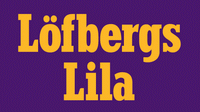 Lofbergs Lila
This coffee brand started it's long way to success in 1906 and is currently situated in Karlstad, Sweden. It is considered to be one а the largest coffee roasters in the Scandinavian region.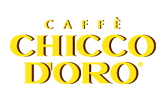 Caffe Chicco d'Oro
Is a Swiss roasted, blended and packed coffee located in Ticino, one of the Alps regions. Its history goes back to 1949 where the business began as a small roastery intended to satisfy its customers need of freshly roasted coffee beans.

Migros
This is one of the largest Swiss concerns founded in 1925 by Gottlieb Duttweiler. The company is engaged in all spheres of life. They sell different items – from food and beverages to clothes and cosmetics. The company is also involved in coffee producing and releases several types under its brand.

Movenpick Coffee
Though it is produced by the J.J.Darboven Group which is a German coffee producing company, the coffee is Swiss and is prepared according to an old Swiss recipe. The product can be found both in Germany and Switzerland, as well as other countries.
See also:

African
Asian
Australian
Best Coffee (by origin, worldwide)
Kopi Luwak
North and Central American
Popular coffee chains
South American
The Elephant Coffee
Top Worst Coffee Serving Places in the World
See also:

African
Asian
Australian
Best Coffee (by origin, worldwide)
Kopi Luwak
North and Central American
Popular coffee chains
South American
The Elephant Coffee
Top Worst Coffee Serving Places in the World