Coffee comes from different origins, it has aroma and taste, ability to blend with each other and many specific nuances characteristic for one kind only. Coffee is of course available in whole beans from specific coffee regions with such names as Ethiopian, Yemen, Brazilian and many others. But we understand of course that coffee business is a profitable affair and it is essential that there are some smart fellows eager to sell coffee under some specific name recognizable all over the world and bringing huge profit. But only selling coffee is not enough, that's why we have various brand coffee houses providing coffee amateurs with appetizer, different kinds of espresso, latte, cocktails and many others and thus appearing to be something more than just coffee merchants. Here are some of the most popular and familiar coffee brands transforming their business into something more than just a plain commerce.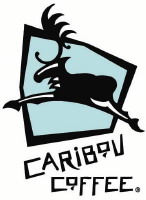 Caribou Coffee
The company was established in 1990 by a newly married couple John and Kim Puckett. The pair was on their way to Denali National Park in Alaska when the idea of a coffee shop was created. Later gaining some money they opened their first coffee store. When the business became popular and profitable, the owners lost their interest in it and sold it to the Atlanta established Crescent Capital that changed Caribou's name to Arcapita. However the enterprise continues serving the majority of Caribou's stock. The chain possesses 415 locations in 16 states and the District of Columbia being the second largest owner of non-franchised coffeehouses in the USA, after the Starbucks company.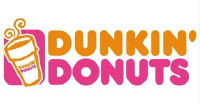 Dunkin' Donuts
The brand was founded in 1950 in Quincy, Massachusetts by William Rosenberg. Its main office is situated in Canton, Massachusetts now. Dunkin' Donuts is one of the largest chains of coffee places serving coffee and baking as well as different sorts of sandwiches for breakfast. The initial DD' slogan sounded in the following way - Sounds Good, Tastes Even Better. However, in 2007 they changed their motto to America Runs on Dunkin'.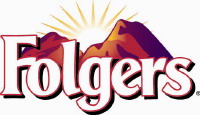 Folgers
The company was established by James A. Folger in San Francisco, California, in 1850. The founder came from Nantucket Island with his 2 older brothers during the period of the Gold Rush being 15 years old only. Later in the mid 20th century company headed by James A. Folger's grand son Peter Folger gained great popularity becoming one of the most popular coffee selling chains on the North America territory. The company's slogan is very popular and is known for many years already- The best part of waking up is Folgers in your cup!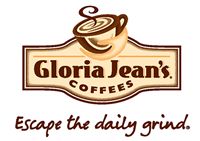 Gloria Jean's
The present chain of coffee shops and coffee places was established by Gloria Jean Kvetko in 1979 in Chicago, IL. It started as a small coffee and gift store here in Chicago later becoming one of the most popular and large coffeehouses -110 places selling coffee and breakfast - on the whole US territory. The business is now is the Diedrich Coffee, Inc property of situated in Irvine, California.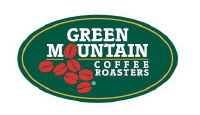 Green Mountain Coffee roasters
Green Mountain Coffee roasters is a specialty enterprise located in Waterbury, Vermont. The industry roasts only Arabica beans and produces various blends, certified organic, Fair Trade Certified and flavored coffees.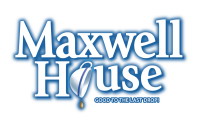 Maxwell House
This coffee brand is produced by the division of Kraft Foods. The name takes its root from the popular Maxwell House Hotel in Nashville, Tennessee. The company was one of the largest selling coffee enterprises not until the 1980's. However now it stands at the second place after the Folgers. Brand's new slogan is Good Just Got Great, but the trade mark is widely reputed by its previous motto which sounds in the following way - Good to the last drop. The phrase has been claimed to be pronounced by the American president Theodore Roosevelt when he once sipped a cup of MH coffee; however this fact has never been proved historically.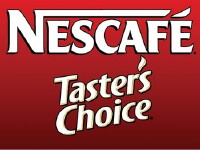 Nescafe
As many of you already know, Nescafe is nothing else but the famous brand of instant coffee produced by Nestle which needs no presentation. The name comes from the blend of such words as Nestle and coffee. It has been first introduced in Switzerland on April 1, 1938 after being developed and improved for several years by Max Morgenthaler and Vernon Chapman. The brand came into the US in 1950s and '60s. Later however Nestle introduced another coffee brand known as Taster's Choice which displaced Nescafe from drinkers' life for many years. In 2003 the Nestle company decided to breath new life into Nescafe and reintroduced it into the USA coffee market under the name Nescafe Taster's Choice. It August 2009 a branding campaign was launched in the UK under the slogan - Coffee at its brightest emphasizing the Nescafe coffee purity.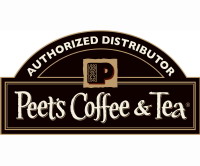 Peet's Coffee and Tea
This specialty coffee roaster and retailer has been founded by a Netherlander Alfred Peet (b.1920-d.2007) in Berkeley, California. Peet's have very devoted customers often called the Peetniks due to their loyalty to the great range of the company's signature blends of coffee and tea. Peet's have been focused on coffee and tea retail rather than opening various bars and coffee places. Now however it possesses a number of coffee houses on the territory of the USA where the devoted Peetniks gather for a hot cup of Peet's coffee or tea.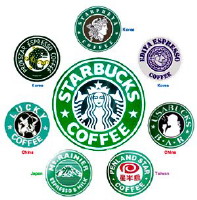 Starbucks Coffee
This international coffee and coffeehouse chain is based in Seattle, Washington. It was established in 1971 by three partners: English teacher Jerry Baldwin, history teacher Zev Siegel, and writer Gordon Bowker. They were inspired by Alfred Peet - the famous Peet's coffee and tea founder whom they knew personally. The founders' goal was to sell high-class coffee beans and equipment. During the very beginning, they bought coffee beans from Peet's, however a little later they started to purchase green beans from the firsthand from coffee growers. Starbucks is the largest coffeehouse company with 16,635 stores in 49 countries, including 11,068 (6,764 Company Owned, 4,304 Franchised) in the United States, followed by nearly 1,000 in Canada and more than 800 in Japan. You can find here almost everything you need to have a pleasant breakfast – coffee, espresso, latte, snacks and even ice cream. The enterprise was first a coffee bean roaster and retailer of local character. However it became expanding very rapidly and in 1990 it has been constantly opening a new store every workday. The stores outside the country count 1/3 of the whole Starbucks giant corporation.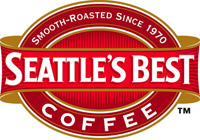 Seattle's Best
This is the subsidiary Starbucks company based in Seattle, Washington. The enterprise is engaged in coffee retail and wholesale. It has retail stores and grocery sub-stores in 20 states and provinces and in the District of Columbia. The establishment started its activity in Coupeville, Washington as an ice cream coffeehouse called the "Wet Whisker" and founded by brothers Jim and Dave Stewart in 1969. After some twists and turns, it turned to be under Starbucks control and was moved on October 23, 2003 from Vashon Island facility to their Kent, Washington roasting factory.
See also:

African
Asian
Australian
Best Coffee (by origin, worldwide)
European
Kopi Luwak
North and Central American
South American
The Elephant Coffee
Top Worst Coffee Serving Places in the World