Asia is a huge continent which has always been a kind of mystery for the rest of the world. The land is more known for their tea traditions, various spices and philosophical religion. But which of you perceived Asians as bearers of coffee traditions? Please be sincere as I guess these people are in the minority. However here is the list with coffee brands produced and sold on the continent (and not only).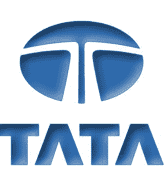 Tata Group is the largest Indian industrial corporation which is involved in administration of more than 90 companies engaged in totally different spheres of life – from producing chemicals and manufacturing to food industry. One of its divisions is Tata Coffee Limited which is directed toward tea and coffee producing and processing. The brands founded here are the following:

Coorg Pure is a regular coffee which is a blend of two most known coffee types – Arabica and Robusta. It is packed in a special triple laminate polypack which preserves coffee's taste and aroma.

Mysore Gold is an instant spray dried coffee, very popular on the territory of the ex-Soviet Union.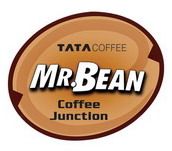 Mr.Bean – one of the best coffees of the company created from Arabica and Robusta coffee beans to give more distinct taste and flavor. It is a regular coffee in a very innovative packaging mostly known in the Indian states - Kerala and Tamil Nadu.

Tata Café – an instant coffee released in 1996; is advertised by two popular Indian actors which add it even more attractiveness.

Tata Kaapi is a blend of instant coffee with chicory which represents a kind of a mixture of traditional with the modern. The brand has entered the Guinness book of World Records with the biggest coffee cup ever.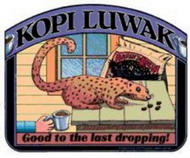 The Kopi Luwak coffee brand is a production of an Indonesian coffee company founded in 1999 in Central Java by Tan Hok Seng. It is a family business which is very prosperous nowadays and possesses several stores throughout country.
Kapal Api is another Indonesian coffee producing company founded by Go Soe Loet in 1927 Surabaya. The coffee with the same name appeared shortly after the company establishment. It was first sold as unbranded but shortly after it received the company's title and became one of the most popular coffees in the country, the South-East Asia and some other parts of the world also. There are 4 different types available in the brand: Kapal Api Special (pure roast & ground), Kapal Api Special Mix (Kapal Api Special mixed with sugar), Kapal Api Kopi Susu (R& G 3 in 1 coffee) and Kapal Api Mocha (R& G 3 in 1 coffee with a touch of chocolate).

Excelso is a coffee brand produced by the same companyKapal Api. This is a specialty coffee released in 1989 and is produced both in whole beans and ground.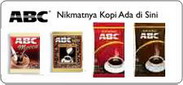 Abc (Kapal Api) is a roast and ground coffee brand launched in 1985 in order to resist the Kapal Api brand which gained a lot of popularity till then.

Vinacafe is a Vietnam based coffee company founded in 1975. The coffee brand is known and consumed only within the country. The company produces whole bean, ground and instant coffee.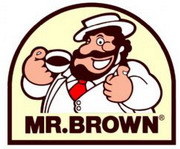 Mr. Brown Coffee is a coffee brand produced by the King Car company, Taiwan. The products are mostly sold in steel cans and plastic bottles. The brand includes original, espresso, vanilla, Colombian, Blue Mountain and instant coffees.

UCC coffee - a Japanese coffee brand produced by Ueshima Coffee Co., LTD. The company has been established in 1933 as Ueshima Tadao Shoten first and only in 1951 it has changed its name to Ueshima Coffee Co., Ltd. The company is also very well known for being the first in the world to produce canned coffee.
See also:

African
Australian
Best Coffee (by origin, worldwide)
European
Kopi Luwak
North and Central American
Popular coffee chains
South American
The Elephant Coffee
Top Worst Coffee Serving Places in the World