We have gathered together not only the United States or Canada coffee but also coffees produced by their geographical neighbors and decided to unite them in this section – North and Central Americas' coffee. It is obvious that the United States coffee production goes at the head of this list though the Latin countries have more possibilities for this –they grow more coffee which is also purchased by the USA for their brands. However each country was given the right to express itself – right below!

Alterra Coffee Roasters
Founded in 1993 in Milwaukee, Wisconsin, USA the company is a renowned coffee roasting enterprise that supplies roasted coffee both to its own coffee chains in the area and other groceries, restaurants and coffee shops.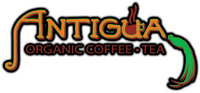 Antigua
The name of this famous Guatemalan coffee is derived from one of the most popular regions where this certain coffee is grown. The coffee is produced by 34 local farmers who have joined together to create the Genuine Antigua Coffee Growers Association (APCA) which is intended to provide quality known all over the world.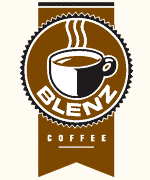 Blenz
The first store is opened in 1992, Vancouver, Canada; there you could find premium roasted coffee that is Never burnt, Never bitter (their slogan). As time is passing by, the Benz stores are getting numerous – they open cafes in Japan, United Arab Emirates and China.

Cafe Britt
The company was established in 1985 as the first coffee roaster on the whole territory of Costa Rica. After consolidating their positions at home, the company penetrated into the Peruvian coffee market in 2005; later on the Caribbean region and Curacao were "conquered"; Chile Britt was created in 2007 and finally café Britt have entered the US market in Miami in 2008.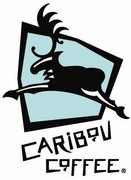 Caribou Coffee
The brand was created in 1990 by the newlywed John and Kim Puckett on their trip to Alaska. Since then it enjoys an immense popularity possessing a number of coffee places and producing its own specialty coffee; it is also second after Starbucks in the United States.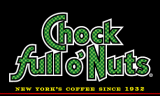 Chock full o'Nuts
Intended as a nut shop in 1926 on Broadway street, the shop founded by William Black soon becomes a coffee store where a cup of coffee and a sandwich were served. In 1953 the founder begins selling his own coffee brand and determines to give it its former nuts shop – Chock full o'Nuts. The brand soon becomes very popular all over the town and in the whole country. In 1999 the company is bought by Sara Lee Corporation and in 2005 it changes its owner for the third time – it is Massimo Zanetti Beverage which possesses the brand up till now.

Crimson Cup
The company is founded in 1991 in Columbus, Ohio as a coffee roasting and packing company.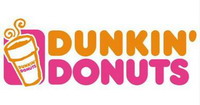 Dunkin' Donuts
The brand was founded in 1950 by William Rosenberg and by 1954 he has already possessed 5 stores. The coffee chain which beside coffee sells also donuts and bagels, is very popular in the USA and beyond its borders and possesses over 6,000 shops in 30 countries as of today.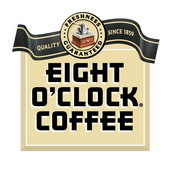 Eight O'Clock Coffee
The brand was created in 1859 by The Great Atlantic & Pacific Tea Company, better known as A&P supermarket chain. According to some gossip, the company has carried out a survey among people about the time they drink their coffee. And the majority of respondents answered they generally take it at 8 a.m. and 8 p.m. Hence the brand name comes. In 2005 it was sold to India's Tata Coffee – the largest private corporate group in India. Eight O'Clock Coffee is currently one of the largest whole bean coffee retailers on the US market.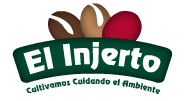 El Injerto
The coffee trade mark is a Guatemalan brand belonging to the Aguirre family. Jesus Aguirre Panama has purchased a farm in 1874 and started cultivating sugarcane (from which he was producing sugar), maize, haricot and tobacco here. Circa 1900 the owner began the coffee growing and processing and called its estate "El Injerto". The company produces 4 various types of specialty coffee only which is currently exported to the whole world.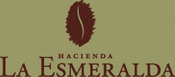 Esmeralda Gesha
Rudolph A. Peterson, a Californian banker, has bought the farm in 1964 – in order to relax from business. However, he had little time for this and in 1973 his son Price Peterson moved there with his family. He started from dairy cattle and not until 1987 the majority of their farm lands were planted with coffee trees. Thus the history of one of the popular Panama coffee brands started.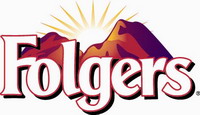 Folgers
The company was founded by James A. Folger in San Francisco, California, in 1850. It was still a luxury for the townsmen buying themselves coffee and totally unknown for plain people of that period of time. The ground coffee wasn't available at the wholesale level at all. The company gained its popularity and began its thorough development under the direction of the founder's oldest son James A. Folger, II. Their main priority remained unchanged – the enterprise kept producing ground coffee sold under various labels. However the company began also roasting coffee, supplying it to the groceries and selling it to their retail customers. The company has been bought by Procter & Gamble in 1963 transforming it into one of the largest national coffee suppliers. Now the Folgers brand belongs to of The J.M. Smucker Company.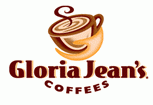 Gloria Jean's
This popular coffee chain was founded by Gloria Jean Kvetko in 1979 in Chicago, USA. The business started as a small coffee and gift store which now possesses circa 110 locations all over the United States.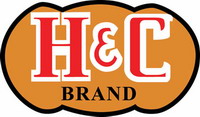 H&C Coffee
The coffee making company has been a family business for many years and was founded in 1927 in Roanoke, Virginia by two brothers - Harold and Clarence Woods from Greensboro, North Carolina. After some time, Harold remained the only one to rule the business and was later helped by his 8 sons. In 1985, the city survived a destructive flood which has almost ruined the company. In 1990 it goes through its second birth administrated by Ed Woods – the former president. But in 2000 the company has been purchased by the Quality Coffee Company.

Hills Brothers Coffee, Inc
The company's history starts in 1878 when two brothers Austin and Reuben Wilmarth Hills who moved to America from England began selling coffee, tea and dairy products on a Bay City market. After several years their commerce flourishes and the brothers open their first retail store Arabian Coffee. In 1900 one of the brothers R.W. Hills invents the vacuum-packing method which made a revolution in the coffee packaging. The company changes its owners for three times – in 1985 it is sold to Nestle; 1999 is the year the Hills Brothers Coffee, Inc. is purchased by Sara Lee and in 2005 it finally comes into the Massimo Zanetti Beverage possession.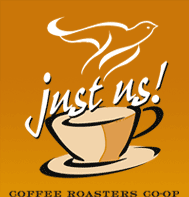 Just Us!
This is a Fair Trade coffee roaster founded in Canada in 1995. The coffee beans are delivered from Mexico; they are roasted and blended here. The company is also involved in selling tea, sugar, chocolate and equipment.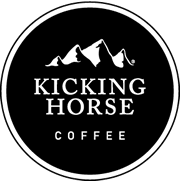 Kicking Horse Coffee
Is a Canadian coffee roasting company founded in 1996 in the Rocky Mountain town of Invermere, B.C., Canada by Leo Johnson and Elana Rosenfeld. They sell both roasted coffee blends and tea.

MJB Coffee
The brand was created thanks to Max J. Brandenstein and titled after the first letters of his name in 1889. It has endured three owners after its founder: first purchased by Nestle in 1985, then in December 1999 by Sara Lee Company and, finally, in 2005 it is possessed by Massimo Zanetti Company. They produce regular, decaffeinated and different coffee blends.

Nabob
Is a coffee roasting and grinding company. It was born in 1896 in Vancouver as a wholesale food company at first and then turned into a coffee blending company. In 1994 the enterprise has been acquired by Kraft Canada and is now one of the biggest Premium Roast and Ground Coffee in the country.
Peet's Coffee and Tea
Alfred Peet has opened his first store selling gourmet coffee and tea in 1966, in Berkeley, California and since now has been very popular in the area. It is also known as the source of inspiration for the Starbucks founders which have also purchased coffee beans from Peet's.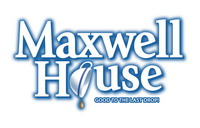 Maxwell House
This coffee brand is produced by Kraft Foods and is named after the famous hotel in Nashville, Tennessee. For many years it has been one of the largest selling companies. However it lost its former fame and is now on the second place after Folgers.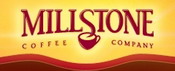 Millstone Coffee
The brand was founded in 1981, in Everett, Washington and is one of the The J. M. Smucker Company's departments. The company sells whole bean and ground coffee to various retailers and on their website.

Starbucks
The company was founded n 1972, Seattle, Washington by three partners. They were inspired by legendary Alfred Peet – the founder of Peet's Coffee and Tea. This is a very successful and prosperous coffee and coffeehouses chains that can be found literally all over the world with 1000 of coffee places of theirs.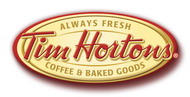 Tim Hortons
It's a coffee and various snack and breakfast selling chain very popular in Canada and possessing several stores in the United States as well. Their first store was opened in 1964, Ontario, Canada and since then it gained a huge popularity in both countries.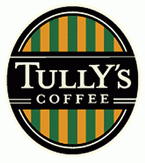 Tully's Coffee
This specialty coffee retailerand wholesaler is base din Seattle, Washington. It was created in 1992 by Tom Tully O'Keefe and planned as an adversary to fast growing Starbucks company. However there's no competition between the companies right now; this brand remained of a regional designation. It is popular in several western states where its several hundreds of stores are located.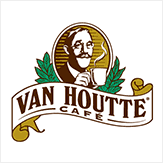 Van Houtte
This Canadian based company has been opened by Albert-Louis Van Houtte in 1919, Montreal, Canada. Since then it has tremendously grown and gained huge popularity as a coffee roasting company with old traditions and perfect quality.

Volio
The company was founded in 1938 in Costa Rica's Central Market by Mr. Federico Volio who has resigned his commission to son-in-law Mr. Roberto Sáenz. The latter has sold his company to another person who gave birth to the modern presentation of this coffee brand. They sell both whole bean and ground coffee which is exported to many countries.
See also:

African
Asian
Australian
Best Coffee (by origin, worldwide)
European
Kopi Luwak
Popular coffee chains
South American
The Elephant Coffee
Top Worst Coffee Serving Places in the World