Australia cannot be considered the leading coffee growing country as it produces 200 to 600 tons of coffee per year, the half of which is also exported. However it deserves mentioning as the country releases its own coffee brands many of which are specialty coffee. Some of them are much sought after and the others, on contrary, are in bad odor. However all of them deserve our attention and some words about the history of their appearance on the Australian coffee market.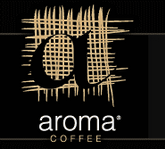 Aroma
The brand has been created in 1965 in Sydney as a premium coffee roaster and distributor. The coffee beans roasted here are grown in such countries as Costa Rica, India, Guatemala, Brazil, Ethiopia, Tanzania which say a lot about their taste and quality.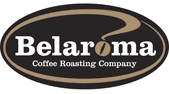 Belaroma
The company's history goes back to 1968 when it has already been very well-known for its fine blending. Today this large enterprise engaged in coffee roasting, blending and selling various beverages such as tea, chocolate, sugar and coffee machines.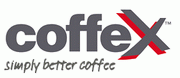 Coffex
This coffee brand has been first established in the late 1950's as a response to the lack of high grade espresso coffee beans in Melbourne at that period of time. The first Coffeex coffee was roasted in Coburg, Victoria with the help of special equipment which had to be brought from Europe. Since then the company has become the leading Australian supplier of superior quality ground coffee and coffee beans to various restaurants, bars and other public places. As the fame for its high quality coffee spread around, people wished that this drink to become available at their houses too. Thus, the Coffex started supplying stores with coffee all around the Asia-Pacific region becoming the largest supplier in this zone.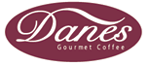 Danes Coffee
The name was originally taken from Danish Brew Coffee Pty Ltd. which has been established by a Danish woman providing offices with high quality coffee. It is obvious that since then the company has completely changed its look and policy keeping only the smallest part of its previous image. In 1995 the first Danes coffee house has been opened in Neutral Bay. The enterprise provides its customers with coffee blends and office coffees still popular among office employees.

Di Bella
The company is founded by Phillip Di Bella whose passion for coffee showed up at the age of 11. From there on he always knew his goal in life. The brand came on the scene in 2008 in Brisbane as a single person corporation – the owner himself performed the role of a roaster, cashier, deliveryman, and stored its coffee in three different places. However it began its fast developing and in 2006 and 2007 the company was named as Australia's fastest growing coffee company. The brand is known for selling single origins coffee, various blends, tea and many others.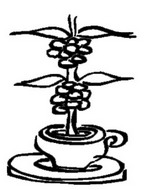 Don Adan
The history of this brand started some time ago, namely in 1860 when Captain General Gerardo Barrios the then President of El Salvador first introduced a production unit of coffee. In 1893 Don Jesus Arellano started exporting barrios coffee to Europe. Thus the Don Adan story began in Sydney. Now this enterprise is well known for its single origin/ single estate coffee blend and two coffeehouses Don Adán Coffee House and Don Adán Coffee where food is also served.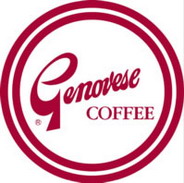 Genovese
The Genovese clan moved to Australia in the 1950, to Perth and then to Sydney where Alfio Genovese became engaged in importation and distribution of Italian foods. Some years later, Alfie became a partner and founded a branch in Melbourne that was intended to roast coffee for the Victorian market. After some years of experience and reflection, the Italian decided to roast coffee resembling the true Italian caffe, thus the roastery A. Genovese & Sons was based in 1970. This is a large coffee roasting company with branches both in Sydney and Cairns supplying the local stores not only with specialty roasts but also with decaffeinated coffee.

Grinders
The brand was established in 1962 in Lygon St, Carlton by a pair of Italian coffee roasters Giancarlo Giusti and Rino Benassi. The company is very popular in Australia and especially in such big cities as Sydney, Brisbane, Adelaide, Perth and Hobart where people don't even imagine their daily life without a cup of coffee. This coffee industry is known as a scale coffee roaster and supplier of various coffee blends. It is also engaged in selling a wide range of equipment to its clients, providing them with barista instruction, technical backstopping and service.

Illy
Francesco Illy, the founder of this popular Italian coffee brand, came to Trieste, Italia during the World War I in the quality of the Austro-Hungarian officer. Even though the war has come to an end and the city came under the Italian dominion, Illy settled here and founded a business related to coffee and cocoa and shortly reduced it to the coffee only. The company "father" is also known for creating the first automatic coffee machine – the antecedent of the present espresso machine. Today the Illy holding is very popular around the globe and has a lot of affiliates all over the universe, including Australia. There are 3 stores in Sydney, Melbourne and Brisbane supplying Australian public places and markets with various Illy coffee from ground to roasted beans and many others.

Jasper Coffee
The company has been established in 1989 in Melbourne. The enterprise is known for supplying hundreds of Australian restaurants, cafés, stores and offices not only with blended and instant coffee but also with tea, drinking chocolate and sugar. Their roast center is situated in Collingwood, Victoria.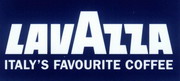 Lavazza
Another Italian coffee brand which got acclimated in the Australian society. First established as a small grocery store in Turin in 1895 by Luigi Lavazza, it later becomes one of the most successful coffee businesses in Italia and all over the world. Its coffee is imported from Brazil and Colombia in South America, Guatemala, Costa Rica, and Honduras in Central America, Uganda in Africa, Indonesia and Vietnam in Asia and the United States and Mexico in North America and produces a wide range of products that are much sought after. Lavazza coffee was first released on the Australian market in 1981 and from then on it enjoys a huge popularity here. The brand is also known not only for its achievements in the coffee business but also a huge involvement in various social aspects of life such as the L'Oreal Melbourne Fashion Festival and the Italian Film Festival.

Mocopan
Based in 1954, this brand is one of the best Australian coffee roasters. It won a gold medal at the Australian Golden Bean Coffee Roasters competition judged as the best coffee with milk and a bronze in the Filter category in 2008. Mocopan roasts and blend its coffee in order to provide a number of public places and ordinary people with it and satisfy their needs.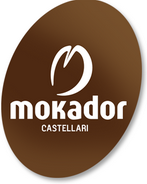 Mokador
Established in Faenza, Italy in 1967 by an enthusiastic coffee lover Domenico Castellari as a small coffee shop first, it soon grows very fast and becomes one of the most poplar coffee stores in Italy and then in the whole world. It came to Australia 30 years later in 1997 and became one of the most popular coffees among Australian consumers.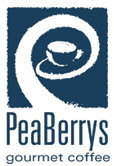 Peaberry's
The company creator of this coffee brand is an 8 year old Australian coffee roasting and tea producing company. The products can me bought online and in various Australian regions.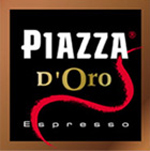 Piazza d'oro (Douwe Egberts)
Douwe Egberts is a Dutch company producing high quality coffee and some other products. It has been established in 1753 by Egbert Douwes and his wife Akke Thijsses who have opened a store in the Netherlands selling a wide range of goods. The coffee selling and production started not until the World War I where the corporation began its expansion through the country. Since 1978 the company has been added to the Sara Lee company and thanks to this merger it is now one of the largest world coffee roasters.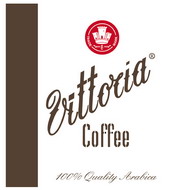 Vittoria
In 1958 Orazio and Carmelo Cantarella – "the parents" of the Cantarella Bros started roasting coffee beans in Sydney supplying its so-called Italian cafes with coffee. Thus a new coffee brand was born. The company produces various coffee products – from coffee blends and roasted beans to instant coffees.
See also:

African
Asian
Best Coffee (by origin, worldwide)
European
Kopi Luwak
North and Central American
Popular coffee chains
South American
The Elephant Coffee
Top Worst Coffee Serving Places in the World