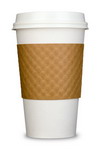 As has been already stated some time ago, coffee is the second most consumed good in the world. Thus, the statement "all people like coffee" is true or almost true. We consume it on a daily basis - in the morning and at lunch, while having a diner or anytime where we are in the mood. But when we are in the rush, especially, in the 
morning, we have nothing to do but visit our local cafe to receive our daily stimulant – a cup of coffee.
Coffee to go is a plastic cup with a lid. Its popularity grows with days as it is the most comfortable vessel for those who are constantly rushing but with passion for coffee.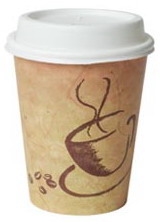 The cup is designed for one person only but if you are planning to treat a crowd of people, you'd better choose a special thermos coffee to go.
Such containers have various dimensions and can serve as carrying or storing places for coffee aimed at a larger group of people. However don't forget it takes some
place and won't be as easy to carry on as a coffee to go plastic cup.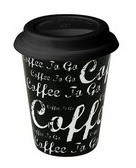 All large and smaller companies are serving coffee to go. They usually put their logo on the cup in the form of a paper ring. And some companies even give people the 
possibility to create their own image. It looks funny and could be kept as a souvenir or even offered as a present to a friend. :)
See also:

Coffee bags
Coffee business
Coffee gift
Coffee Pods
Coffee shops, Coffee houses and Cafes
Coffee tables
Coffee Tourism
Coffee trade
Famous Equipment Brands
K-Cup
Liquid Coffee vs Coffee Syrups